Your cart is currently empty.
"7 Instant Health Boosters:
Dr. Myatt's Rejuvenation Routine"
with your FREE HealthBeat
newsletter subscription.
Learning Center
Search our site for items of interest:
Or use the dropdown menus:
HEALTH CONCERNS

SUPPLEMENT INFORMATION

PRODUCTS

Natural Health Pharmacy
Your Alternative Medicines Superstore! Find pharmaceutical-grade vitamins, herbs and other highest quality alternative medicines here.
Holistic Health Handbook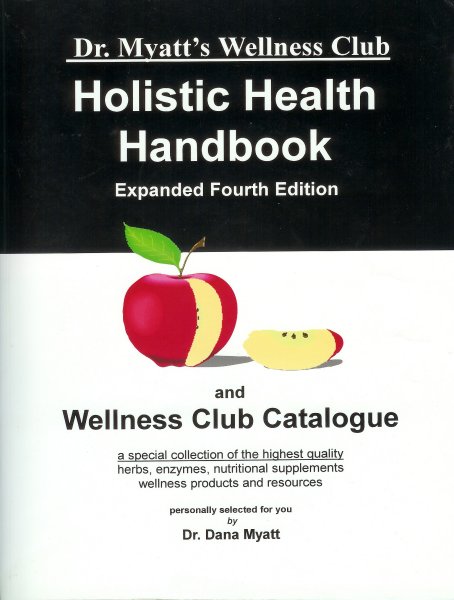 This 140 page health manual covers 70 diseases and alternative medicine treatment options, including the latest scientific information on vitamins, herbs, diet, nutrition and exercise. Also included are descriptions of many of the products available in our alternative medicines pharmacy.
What's New?
Varicose Veins
VARICOSE VEINS – Natural Support For This Unsightly Condition
HealthBeat News
The Ten Most Dangerous Foods: Part I There are some foods that are unhealthy for various reasons, and then there are foods that are SO unhealthy that they shouldn't even be considered edible. Here are some of the major criteria I used in accessing the most dangerous foods: 1.) Omega Ratios (ratio of "Omega-6" to […]
HealthBeat News
Why Alternative Medicines Don't Work by Dr. Dana Myatt North Americans spend over $30 billion annually on Complementary and Alternative Medicine according to the office of Complementary and Alternative Medicines (CAM).  Still, many skeptics believe that Alternative Medicines don't work. As an holistic physician trained in alternative medicines, I must agree. Here's why. Although many […]


Proudly American Owned & Operated